WATER DELIVERIES
Whether you are staging an event in a Green Field site with no supplies, or your supply has failed, T.E.S.S. can arrange for water to be delivered anywhere in the U.K.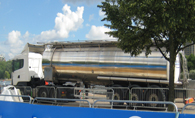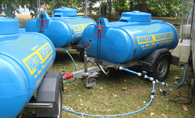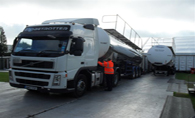 We can deliver from 1000 litres – 30'000 Litres of potable water direct to your site, in one delivery, with a towable bowser, a ridged tanker, or an articulated road tanker, depending on your requirement.
Should you require bulk water, T.E.S.S. can provide you with dedicated tankers and drivers, based on site, to monitor and carry out water deliveries during your peak times, ensuring a constant supply is maintained.
All water delivered to site is sourced from an authorised water authority fill point, and deployed in tankers and bowsers that are cleaned in accordance with BS 8551.
WATER STORAGE
Once a delivery of water has been made, you can choose to have the water offloaded into your own storage facility, or T.E.S.S. can supply a variety of storage solutions. Tanks situated around the site can boost existing water supplies as well as provide stand-alone water storage facilities.